Real life hits home in this startling new musical revealing a century-old story that mirrors our world today.
Intimate, powerful and sure to stand the test of time.... don't miss this compelling emotional journey of mothers, daughters, friends and wives ​who persevere in the absence of their men and support each other through the trials of war.

WORLD PREMIERE

The Seby B. Jones Performing Arts Center
​
July 27-30 / Aug 3-6, 2017

Get your tickets now
​"beautiful and touching family entertainment that is sure to stand the test of time"

Getting a show to Broadway takes years... but so does attracting a Broadway Producer!
After seven years of collaboration.... Mancini and Kinosian ​have done just that!
Conwell Worthington, II
"I'm excited to to join this project and begin working with Director Cindy Mancini to move this show to the next tier. Musicals that have passion, a compelling story and moving music are a rarity today. I've done hundreds of projects in my career and I believe
An Extra Penny ​will be known as timeless."
Management for An Extra Penny will be provided by Conwell Worthington, II of J&B Theatricals who Variety Magazine called "Masters of the theatrical epic." During his 35 years in show business, Worthington has been involved with over 350 events and projects for the Walt Disney Company, dozens of corporate theatrical events, Broadway shows, plus many national and international tours.
---
"an impassioned adventure of sacrifice, love and loss that will touch the heart of all generations"

Book CindyLu Mancini
Music ​Mary Lee Taylor Kinosian
Extraordinary Cast of Seasoned Performers and Rising Stars
Branch Fields

Branch Fields, plays Edward Larsen, known as "Papa". He's described by Opera America as "a bass of resonant richness." The New York Times declares him to be "a gifted young bass," delighting audiences in operas, concerts and musical theater.

Sarah Horn

Sarah Horn, plays "Mama." Three years ago in August, Horn became an overnight sensation after she was picked from the audience to sing "For Good" from the musical "Wicked" with Kristin Chenoweth at the Hollywood Bowl.

The Upton Trio


The Upton Trio will perform the original score of

An Extra Penny

live for the World Premiere Showcase. The Trio has performed at Weill Recital Hall in New York City, the Kennedy Center and f

eatures Billy Shepherd (piano), Dusan Vukajlovic (cello) and Mary Lee Taylor- Kinosian (composer/violin).

In addition to composing, Kinosian is the concertmaster of the SC Philharmonic and the Greenville (SC) Symphony.
A video introduction to An Extra Penny
​​CindyLu Mancini
Writer/Director of An Extra Penny

The evolution of

An Extra Penny

has been a remarkable journey. I've had the honor to work with an

incredibly talented string of artists

over the years and I've been mesmerized every day by our American history. I discovered a rich pool of information I hadn't learned in school... fascinating accounts of ordinary people from all walks of life who went far beyond the extra mile to protect their families and serve their country.

I eagerly read thru hundreds of catalogues, magazines and documented facts. Every day was a new adventure. Friends and strangers shared family stories and offered me letters, photos and newspaper clips. I couldn't absorb enough information, then one day without any rhyme or reason, I knew it was time to let go of it all and create a show about the simple ties that hold people close.

The characters of An Extra Penny are as real to me as any people I have known in my life. I like them all for who they are and I'm sure there is a piece of me in every one. Undoubtedly, they were born of true life events, but they paint a fictional truth of the timeless moments that test us all.

When I first heard the music of Mary Lee Taylor Kinosian, I knew I had found my composer. Her classical style had a theatrical flair and was filled with a soulfulness that told a story. Initially, Mary Lee balked at the idea of working with me. "I'm a classical composer", she said. "I only write instrumentals." I thought differently... and without any shame, I begged until she gave me a chance.
I took one of Mary Lee's compositions

home with me and wrote lyrics that

told my story and

fit her phrasing. When I returned, we sat together and changed words as Mary Lee composed vocal lines for the existing score. It took us 5 more years to write all our songs... but it was time well spent and I have thoroughly enjoyed every single minute of working with this amazing woman. The drama and music are finely woven and support each other in every way. The tension and atmosphere of my story is always seized by her music and it drives the show forward.
The design ​process of Tyler Wilson
Some American history that inspired the show
An Extra Penny
WORLD PREMIERE
July 27-30 and August 3-6, 2017
The

Seby B. Jones Performing Arts Center
Louisburg College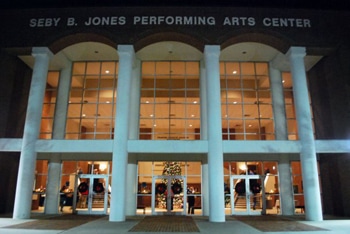 "Louisburg College understands the value of nurturing original productions like An Extra Penny.
New shows need homes that are willing to support and present them. ​It's the only way to insure our American Theatre will survive."
Conwell Worthington, II
Signature Inc is a non-profit 501 c(3) corporation
​Signature Inc is a debt free, non-profit 501 c(3) performing arts company dedicated to providing the highest-quality entertainment through the collaboration of accomplished artists interested in breaking new ground. We strive to finance the growth and development of new and original theatrical material that educates, enriches lives and respects diversity, new ideas, and hard work.
Signature Inc is still in need of funding to help get An Extra Penny through its first phase of production.
Every "extra penny" counts and all donations are greatly appreciated!
All donations are tax deductible #20-4283265